Our steel buildings & structures
DOZENS OF DREAMS BUILT ON A FRISOMAT
Frisomat's unique steel building blocks are the building blocks for every business, with numerous possibilities and applications.

Want to discuss your project?
Our steel buildings & structures
Steel buildings and constructions are ideal as industrial buildings, warehouses, agricultural halls, sports and leisure facilities or canopies for solar panels. Frisomat designs, develops, produces and assembles buildings in cold-formed steel. They are cost-efficient, light and quick to assemble. We check every step from start to finish, so that we can work flexibly and seamlessly. Our experienced and enthusiastic team uses its expertise to tailor constructions to your sector and specific wishes. This way, your dream steel building will be constructed and ready to use before you know it.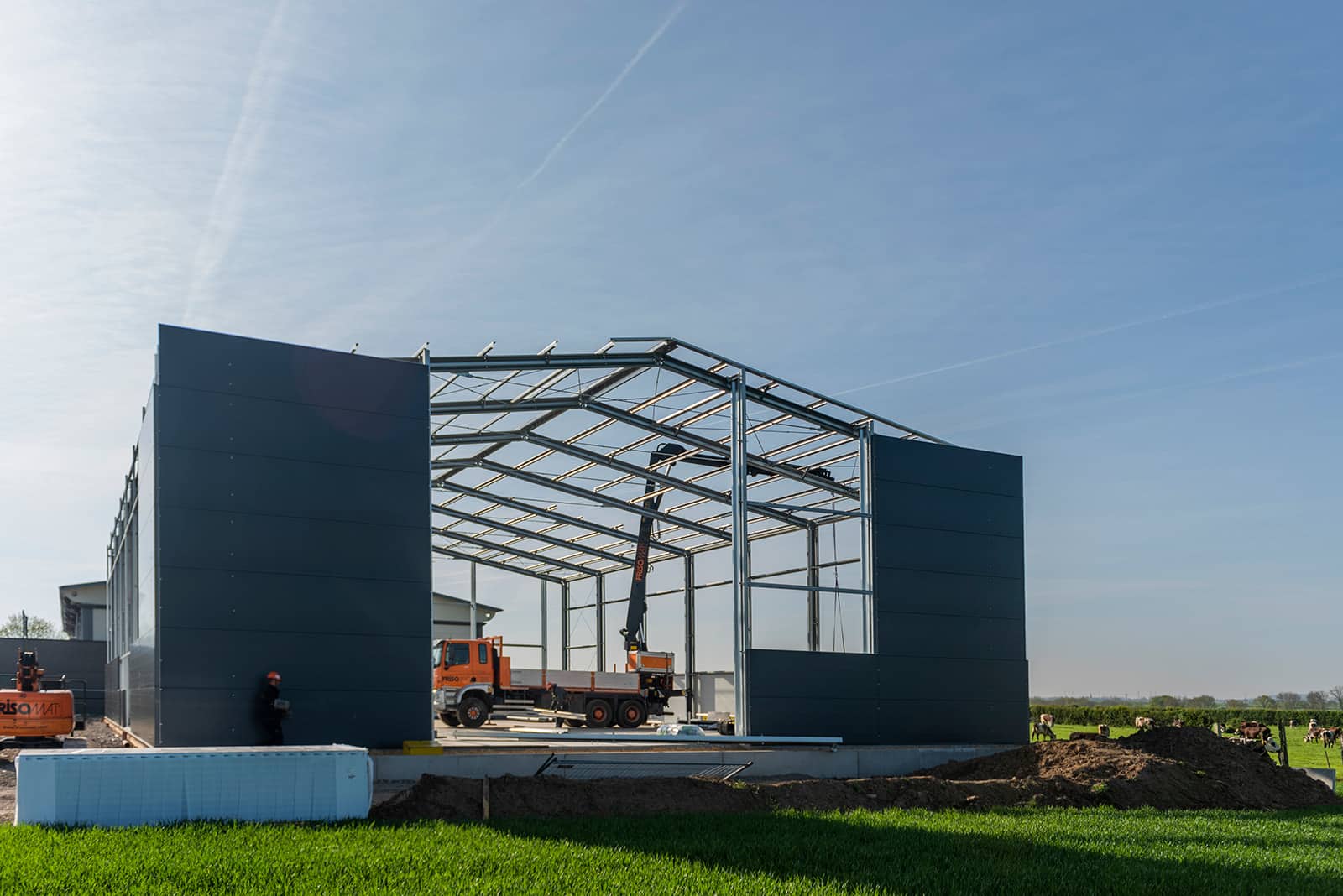 OUR STEEL BUILDINGS & structures
Our process behind your new building
Why build with cold-formed steel?
Structures in cold-formed steel are very strong and durable but also lightweight. This offers great benefits: lighter foundations can be used and the material is easier to transport. What's more, costs are a lot lower. Frisomat's cold-formed steel is galvanised and therefore requires very little, if any, maintenance.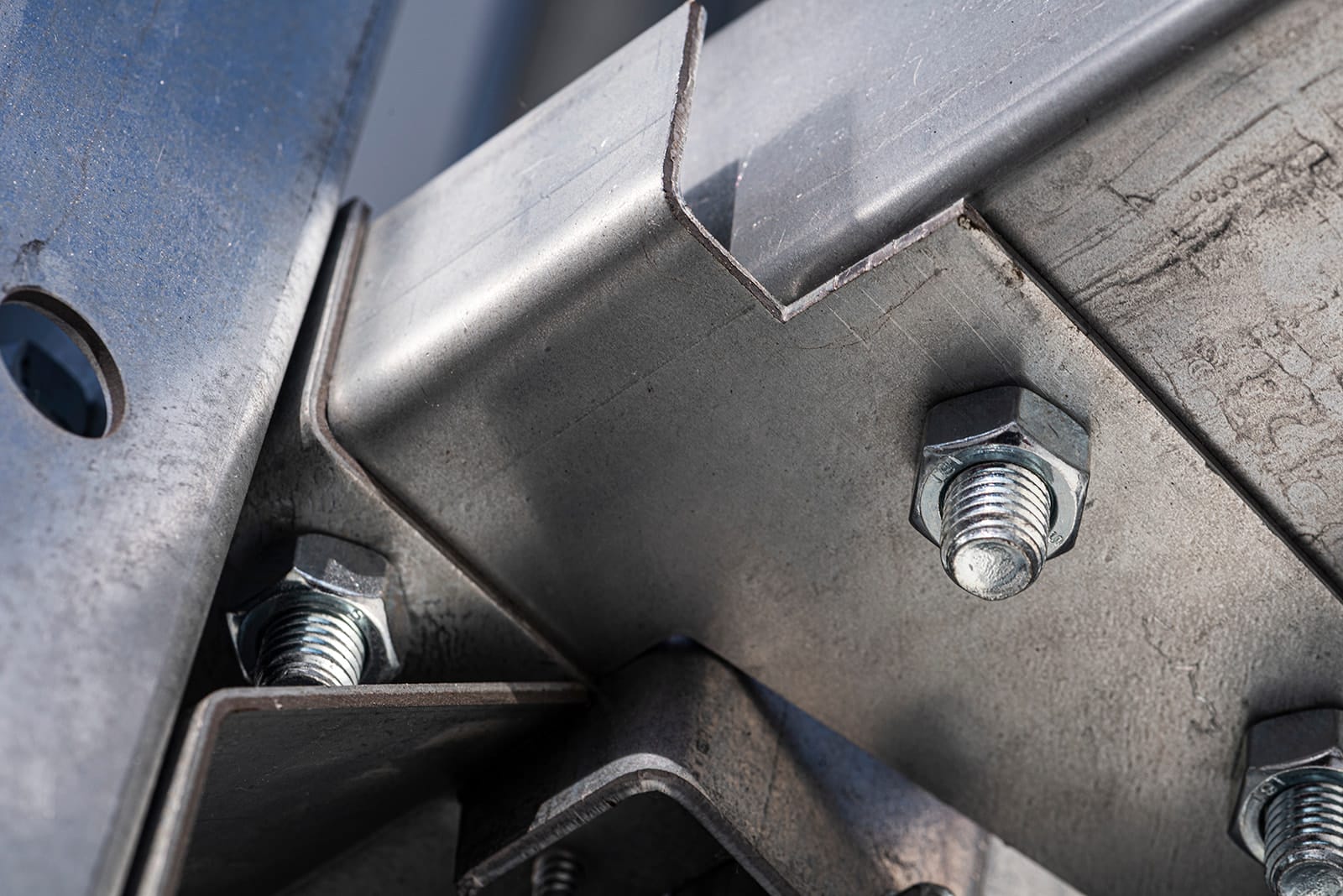 The steel building system from Frisomat
Frisomat's unique building system works on the basis of construction sets with ready-to-use parts. This means that your steel building can be assembled very quickly. The parts are also easy to transport because they are light and fit nicely together. A 1000m² building fits into one 40ft container!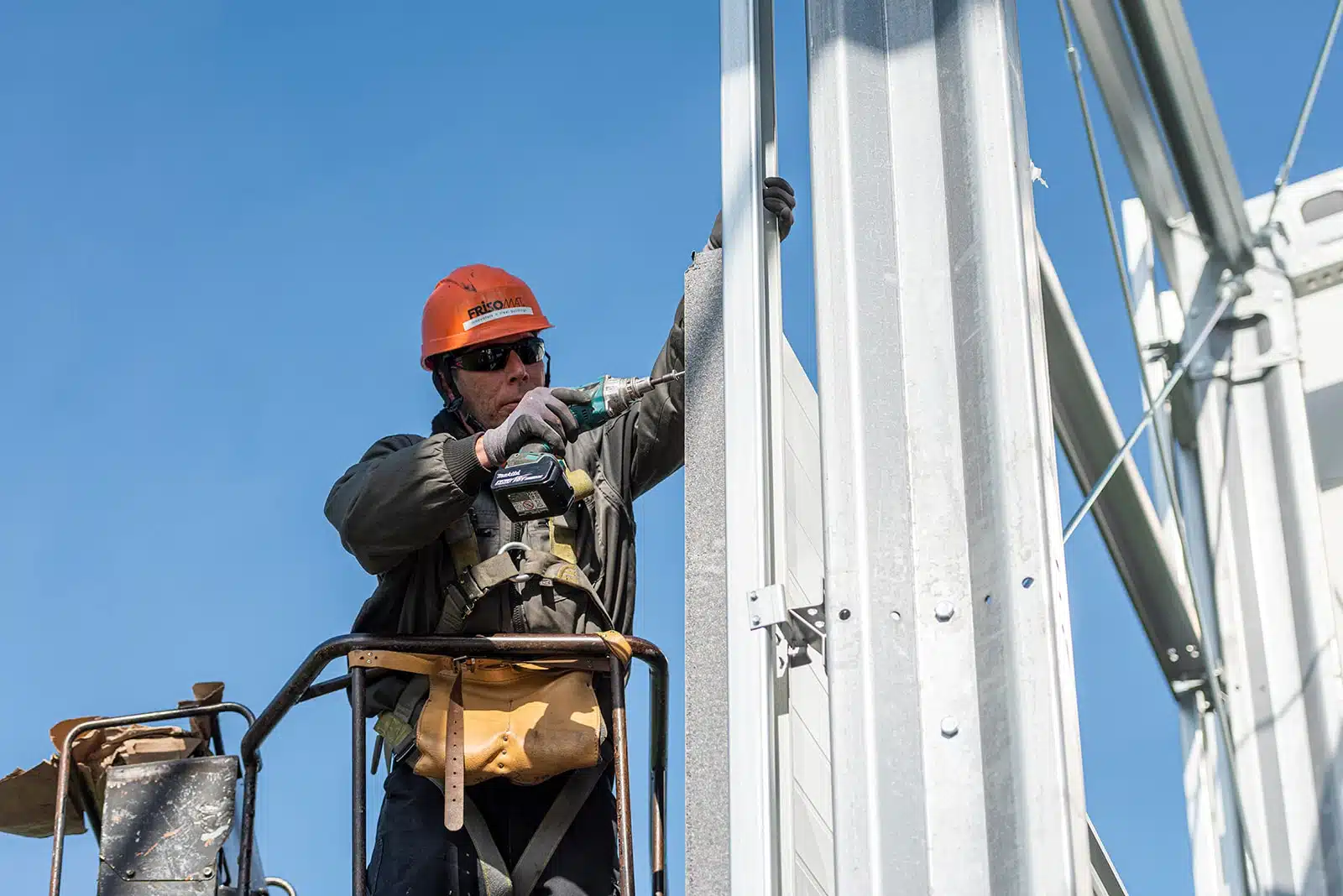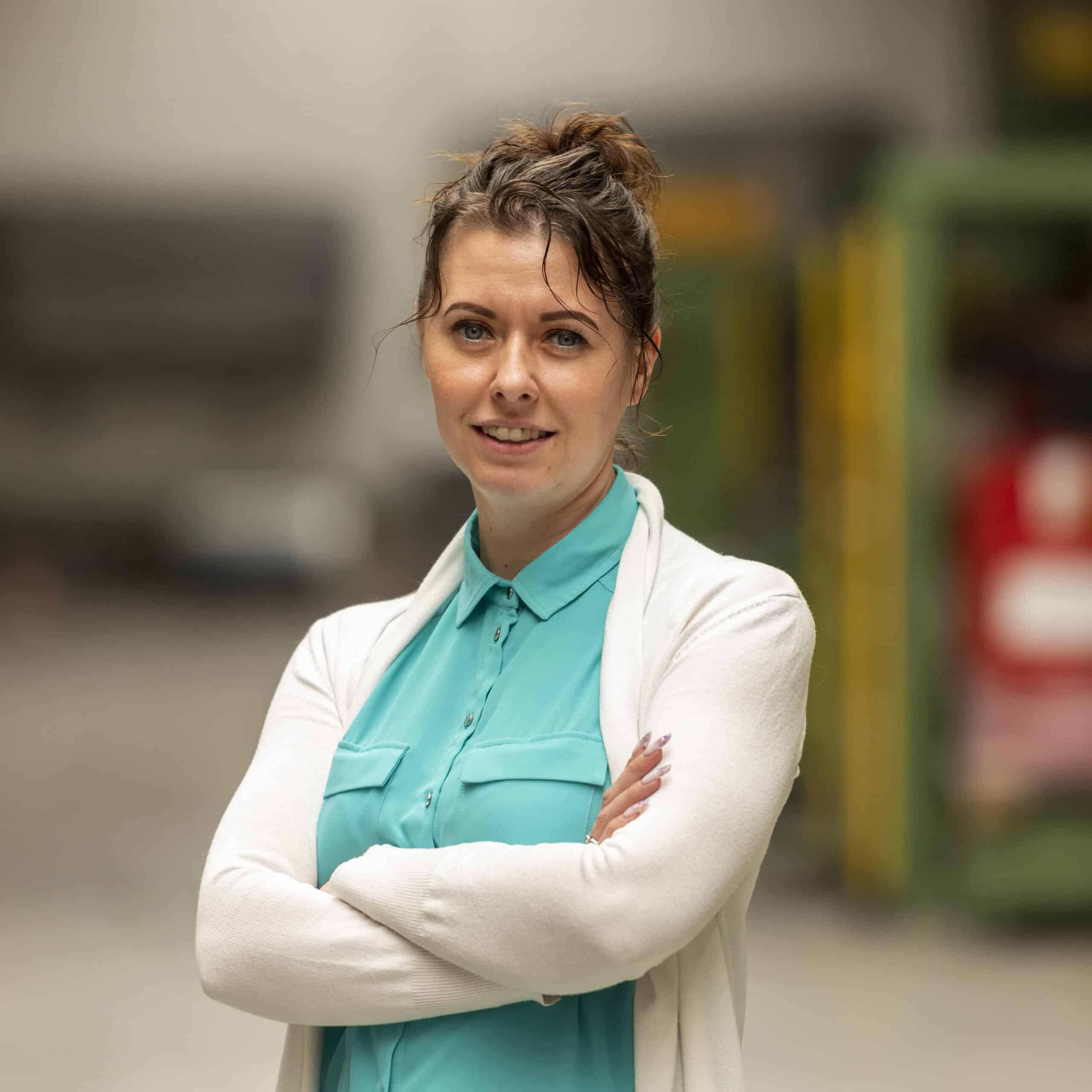 Teamleader Export Europe
Viktoria Kosenko
Ready for a chat? 
Need help with your project? Contact one of our experts.
Customise your steel building to your liking
Frisomat supplies standard parts for your steel building, but you still have a lot of options to personalise it. With cladding, insulation, windows, skylights and doors, for example. You can even choose the colours to match your corporate style.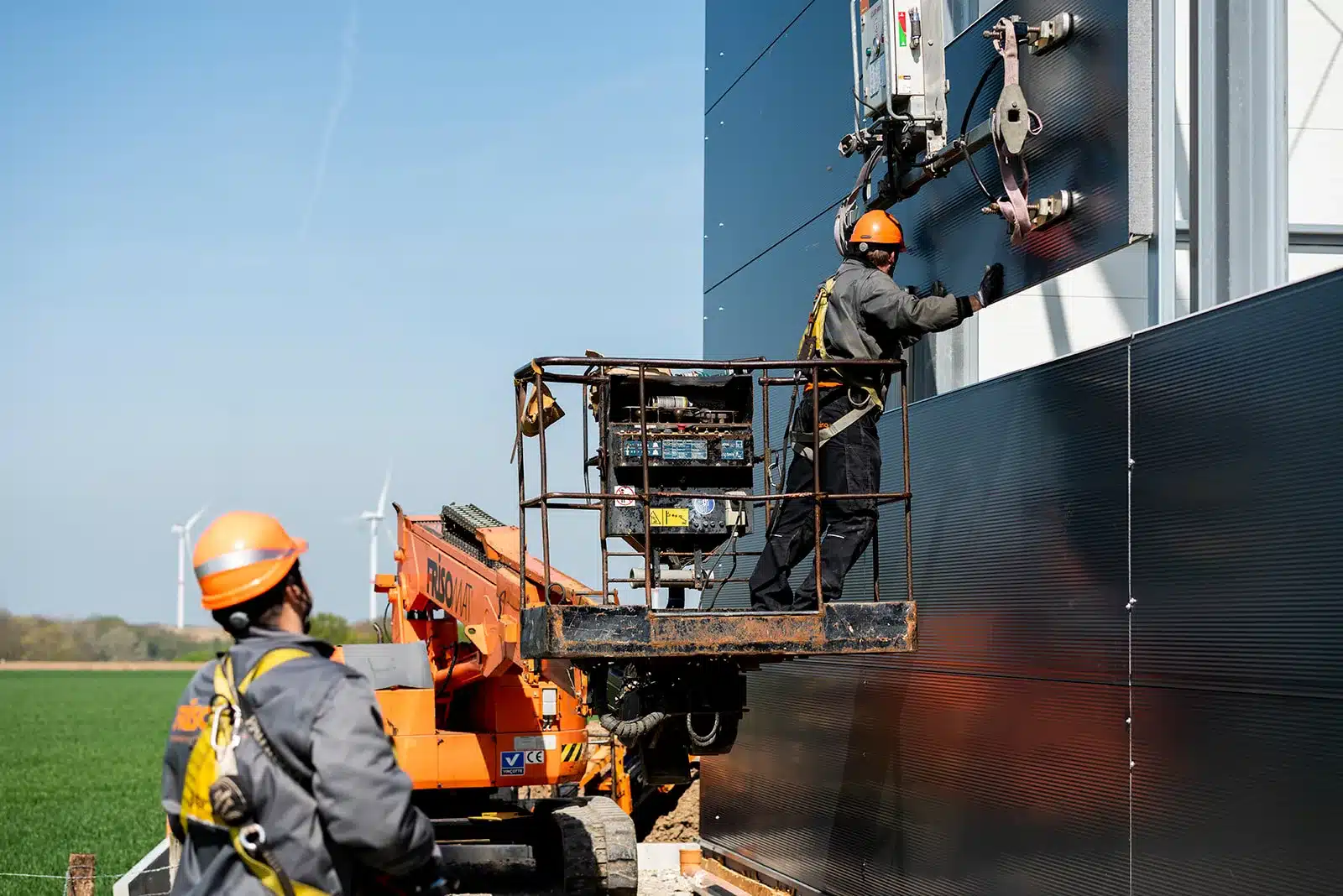 Fast communication and short delivery time
From R&D, production and transport to assembly: Frisomat does everything itself. This means you can rely on one fixed contact person for the construction of your steel building. As we manufacture everything ourselves, we keep the delivery time very short: your construction set will be ready for assembly within 8 weeks.