History
Since 1978, Frisomat has been helping businesses around the world realise their dreams and ambitions with our unique and sustainable steel building system. We are proud of our work; have a look at our achievements over the years. 
1978
First hangar model
Frisomat, the family business founded by Guy Somers, starts with one basic type of hangar: a round steel construction.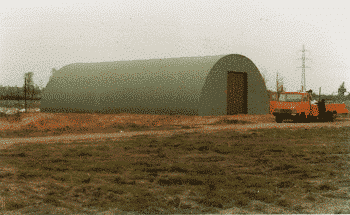 1980
First building project
The first cold-formed steel building is constructed for the Betterfood company in Kapellen.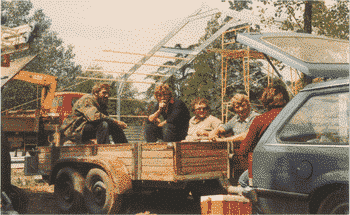 1983
Construction of own company site
Frisomat buys a hectare of land at Stokerijstraat 79 in Wijnegem to build its own production facility and office.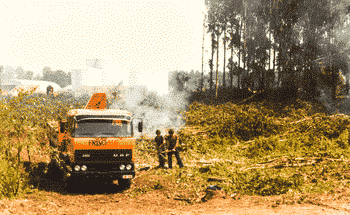 1984
Headquarters in Belgium
Construction starts on the Frisomat headquarters in Belgium: the first office of 9 affiliates.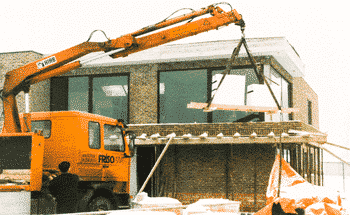 1985
Efficient transport of steel buildings
Heavily loaded trucks carrying 3 steel buildings on their way to France. Our unique cold-formed steel construction system, which is 30% lighter and 50% less bulky, allows us to transport larger volumes by truck or container.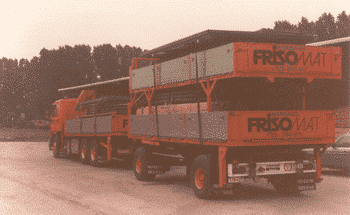 1986
Frisomat expands across the globe
The first container is loaded for export. We have since built 37,000 buildings in more than 100 countries.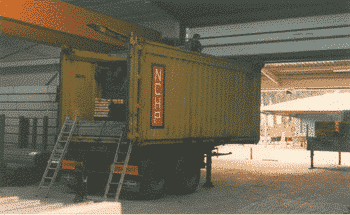 1989
Expansion to Portugal
A new affiliate is founded in Portugal.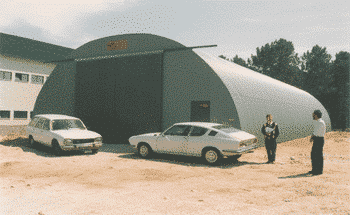 1989
Automating our production line
A fully automated line is installed at our Belgian production facility in Wijnegem. We continue to invest in the expansion and automation of our production.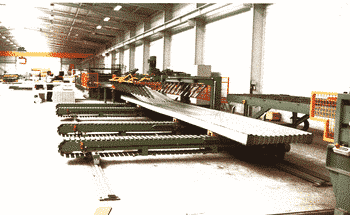 1990
Further expansion
Frisomat enters the Dutch market with a new affiliate.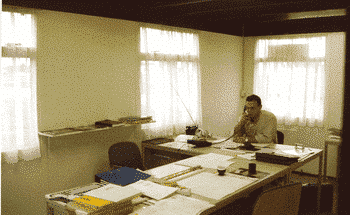 1991
After the Netherlands, Hungary follows
A year after the Netherlands, a new branch opens in Hungary.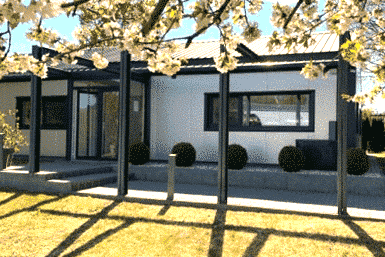 1992
Keep on innovating
Frisomat affiliate managers visit the first truss frame building. Frisomat is constantly improving the techniques used to construct its steel buildings.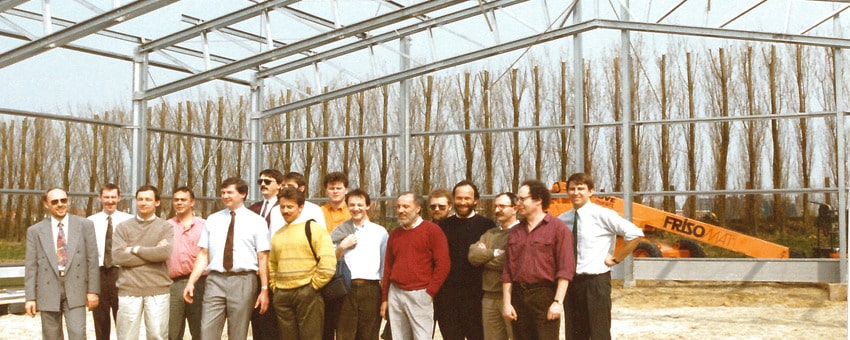 1992
Meeting with affiliates
First sales meeting with Sales Managers from France, Portugal, Spain, Hungary and the Netherlands.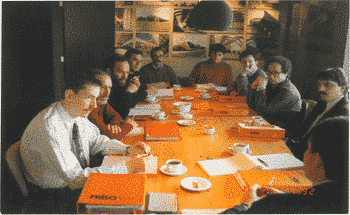 1992
Frisomat continues to grow
Frisomat Bulgaria is founded. Frisomat expands further with a new affiliate.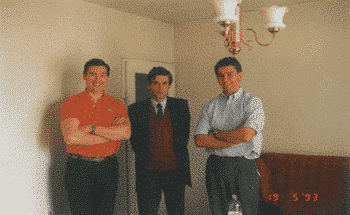 1993
Trumpf laser cutting machine
Further improvement and automation of the production facility in Wijnegem with the Trumpf laser cutting machine.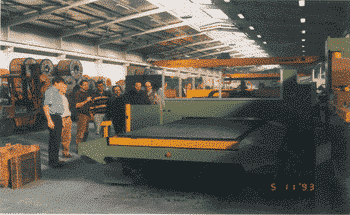 1994
Headquarters from the air
An aerial view of the Frisomat production facility and offices in Wijnegem, Belgium.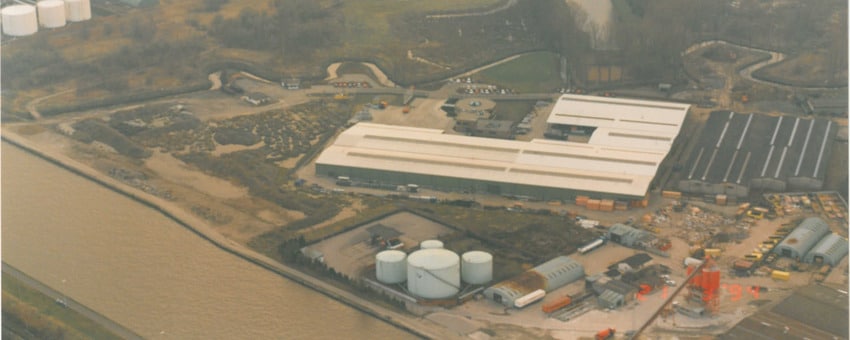 1995
Hahbo
Construction of the new production facility for subsidiary Hahbo. Hahbo specialises in modular timber construction: whether it's for classrooms, clubhouses, office buildings, annexes or holiday homes, Hahbo's ecological building system provides a fast and sustainable answer.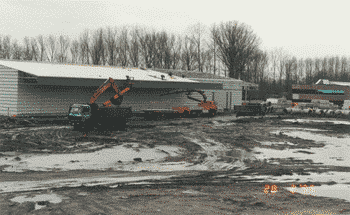 1996
Shipment of coils
The first shipment of coils arrives from Linz in Austria. They are unloaded at the quay adjacent to our company site in Wijnegem.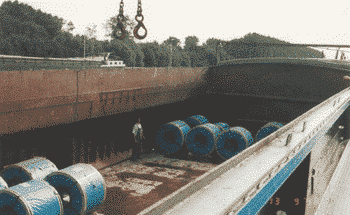 1996
Around the globe
Frisomat continues to expand worldwide, with a new affiliate opening in Romania in 1996.
1997
Off to Poland
A new Frisomat affiliate is started in Poland.
1998
Frisomat at the World Expo
Frisomat constructs the Belgian Pavilion at the World Expo, Lisbon.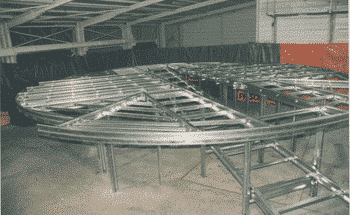 2000
Van Praet's Pagaddertoren in Antwerp
On the occasion of 200 years of the Antwerp Chamber of Commerce, Frisomat builds the Pagaddertoren in Antwerp, designed by architect Frans Van Praet. Van Praet's Pagaddertoren references to towers built in the period from 1501 to 1540 close to the houses of wealthy merchants. The modern version is 27 metres high and stands on Steenplein at the foot of the Zuiderterras. Over the course of six months, as many as 65,000 people climb the tower.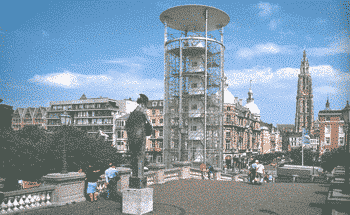 2003
Prince Filip on a visit
Prince Filip pays a visit to Frisomat. The visit starts with a working meeting where Prince Filip is introduced to all aspects of the company. He then tours the offices and the factory. The visit concludes with a short informal reception with all employees.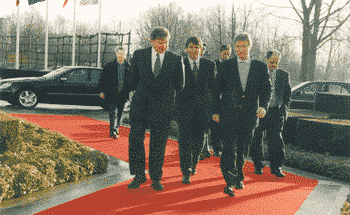 2009
The Frisomat innovation centre
Inauguration of the 'new' multifunctional test and demo building on the Frisomat site. The building is used to provide training and demonstrations for the unique Frisomat steel construction system.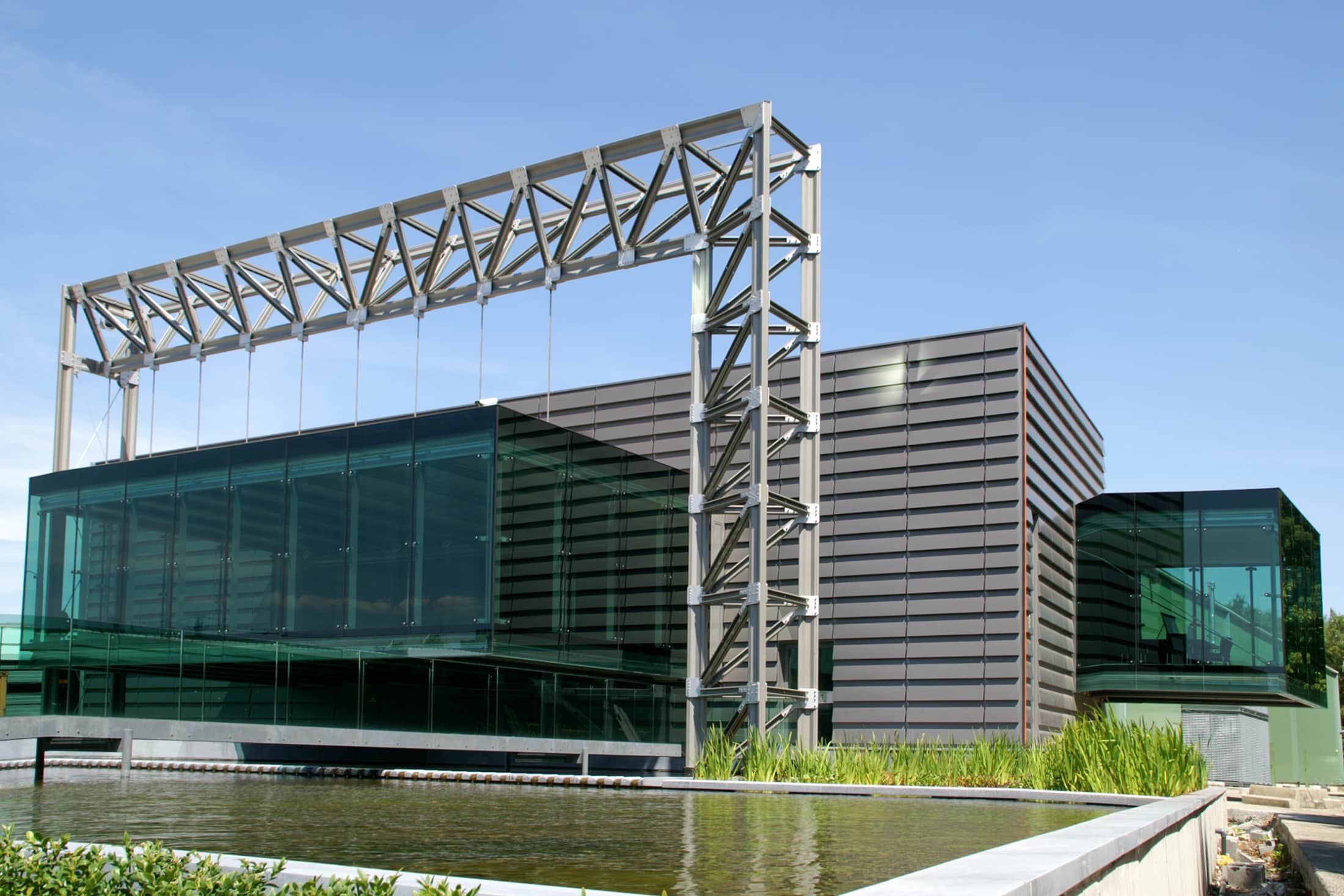 2010
A 114-metre production line
Frisomat invests in a production line for insulation panels – the largest in Belgium at 114 metres. The line can produce 8 types of wall and roof panel with a thickness of up to 30 cm, at a rate of up to 8 metres per minute.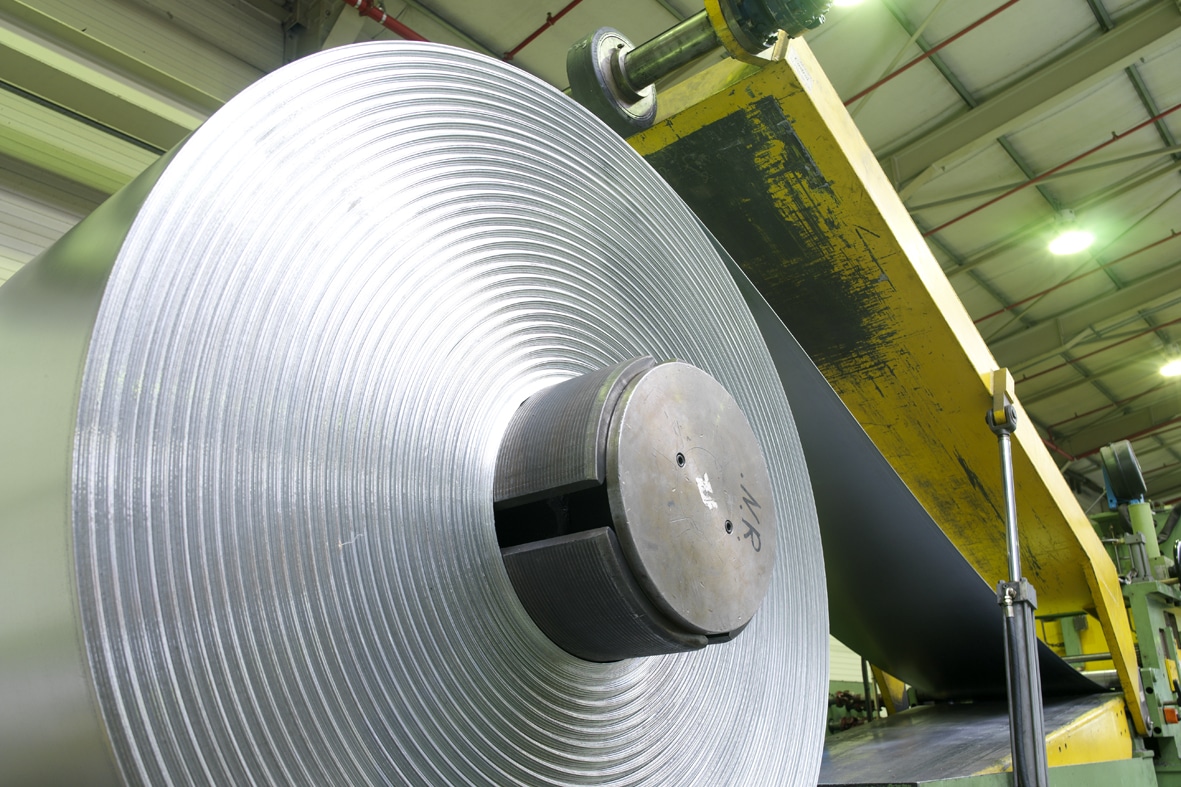 2011
New production facility in Monte Mor, Brazil
In early April 2011, Frisomat lays the foundation stone of its new production facility in Monte Mor, a municipality in the state of São Paulo in Brazil. In the presence of Minister-President of Flanders Kris Peeters and Brazilian authorities, Frisomat announces the start-up of its first Brazilian production unit for the second half of 2011.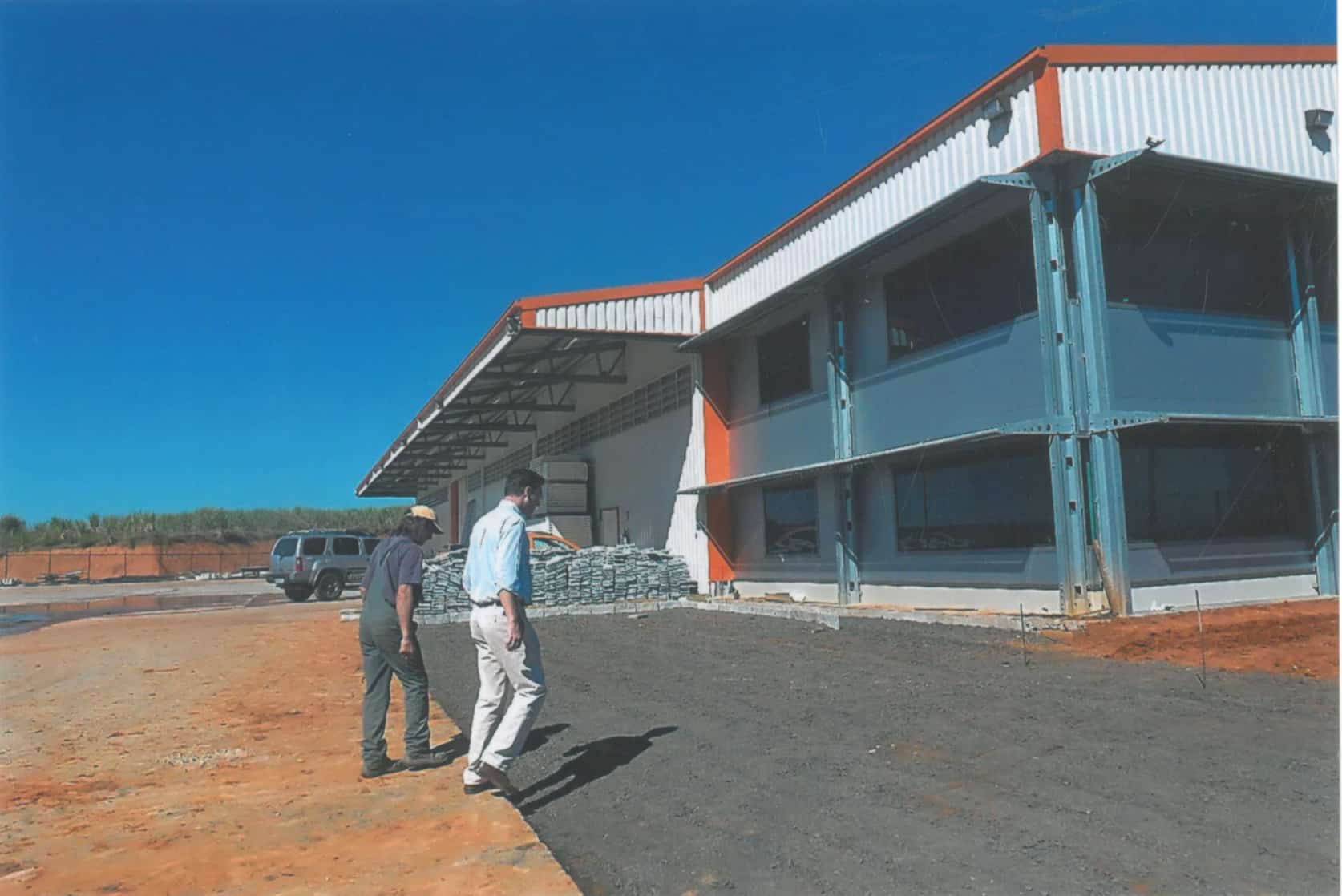 2012
As a world first, a 50-metre free span in cold-rolled steel
As a world first, Frisomat develops a 50-metre free span in cold-rolled steel for an industrial warehouse of 6,250 m² at a South American port terminal. Today, we even realise free spans of up to 60 metres.
2013
LLEXX
Subsidiary Hahbo markets the prefabricated timber building module LLEXX. The first show model is later relocated and reused as office space for subsidiary Interloods.
2019
Subsidiary Frisokit sees light of day
Launch of subsidiary Frisokit. Frisokit sells high-quality hangars in galvanised steel in self-assembly kits. The ideal solution for companies, individuals and associations for the most diverse applications such as storage, agriculture, workshops or hobby rooms.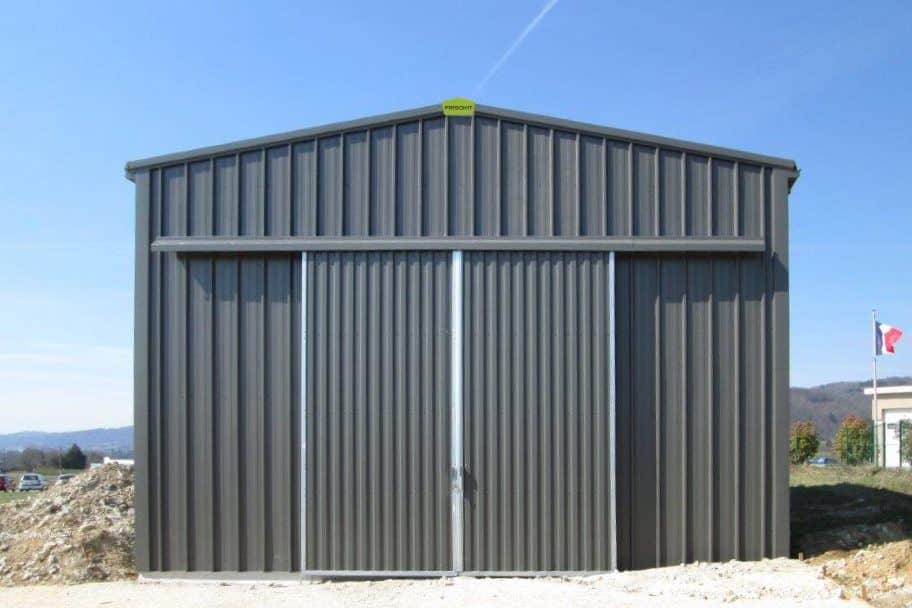 2021
Cango
Subsidiary Hahbo develops the Cango, a durable and solid assisted living home. You can preview a show model on our Frisomat site.
2022
Frisomat keeps investing
Frisomat continues to modernise its production with the purchase of an enormous metal laser machine. The laser machine allows the most complex shapes to be cut out fast and precisely. This technique contributes to more efficient and accurate production of products and parts.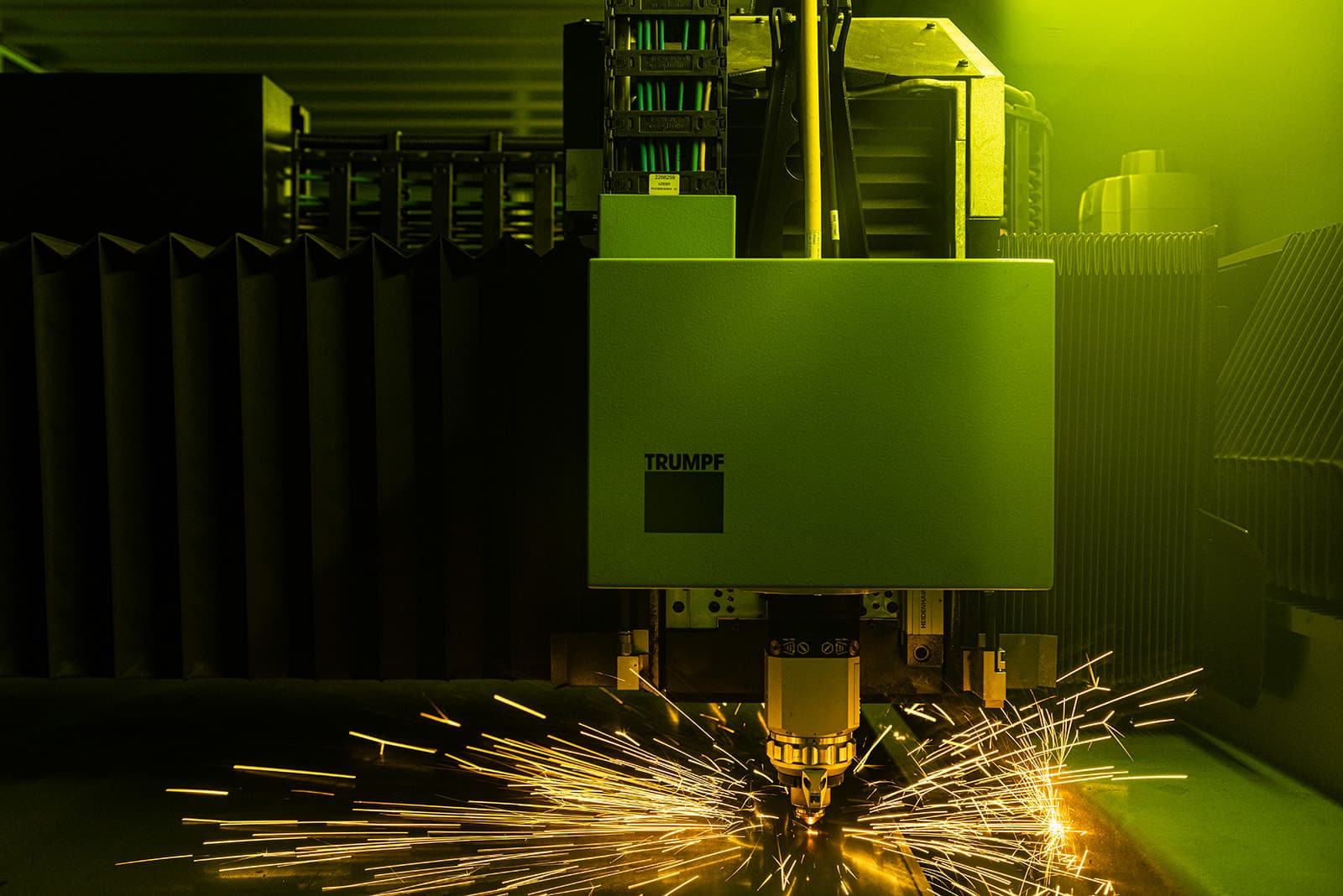 2023
Keep following us for more news…